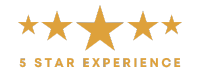 JobPlanner Construction Software
JobPlanner Construction Software is a leading provider for the construction industry. Founded in 2022 by long-time construction professionals, JobPlanner was designed to provide a cost-effective and user-friendly software for construction teams to keep projects streamlined. JobPlanner's software is used by general contractors, construction managers, and commercial subcontractors.

FedEx
The Plan Express home office is strategically located in Memphis, TN, the global headquarters and primary distribution hub for FedEx in North America. With our offices practically next door to FedEx, Plan Express can provide the latest possible ordering time for delivery by FedEx. FedEx also works closely with Plan Express to integrate our technology systems and provide you with a high level of service. You can track the progress of your documents from printing to delivery with the integration of FedEx Tracking number with the Plan Express order number.

Pantera Global Technology
Pantera Global Technology is a leading provider in Invitation to Bid and Big Management software for General Contractors and subcontractors. Designed to create a cost-effective all-in-one bid management solution, Pantera Global Technology can help streamline your existing bid management process.